The way to this spot
This spot is located here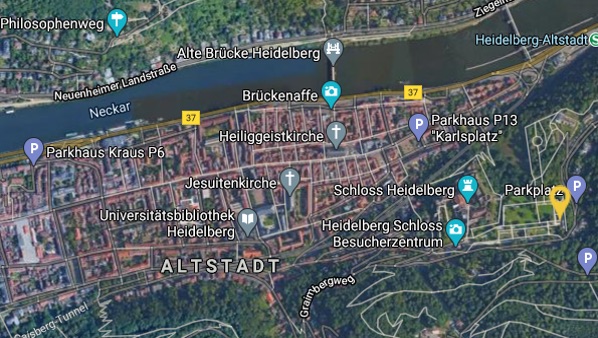 Hortus Palatinus
The Electoral Prince Frederick V ordered the design of the spectacular gardens on the terraces southeast of the palace – the Hortus Palatinus – by the French architect Salomon de Caus between 1616 and 1619. For this purpose, parts of the steep hillside had to be blown up to make room for the garden sections at different heights.
This "Palatinate Garden" impressed the visitors with its terraced layout, ornamental beds, aberrations, arcades and exotic plants. In addition to fountains and water features, "magical machines" were on display. The power of the water set – as if by magic – figures in motion. It is not surprising that Frederick's garden art work was praised among his contemporaries as the "eight wonder of the world".
From today's perspective, however, it is not clear how much of the plans were implemented. In 1618 the Thirty Years' War broke out and led to the first devastation of the Electoral Palatinate. Lack of care for the garden gradually left it in ruins. After being used as a vegetable garden in the 18th century, botanical rarities were planted in the following century.
Task: Father Rhine
The Great Cave was blasted into the rock at the beginning of the 17th century and artificially created. Today it is only accessible on special guided tours and houses the original parts of "Father Rhine", to whom the fountain in front of the cave was dedicated. The original was sawed up by the restorer Hans Volker Dursy in 1974 to create an exact replica. Since then the replica can be admired outside in the fountain.
Early representations of Greek art show the river god "Father Rhine" mostly as a mixed creature, as a bull with human torso, the face framed by flowing hair and beard. Since the 5th century B.C., the human form replaced the animal body in the depictions, only the horns on the forehead reminding of the original bull's form. Bicornis, two-horned, was the name of the river, and bicornis was also the name of a river whose mouth bifurcated into the sea, i.e. like the Rhine forms an estuary or river Delta.
Who of you finds out first what the Latin name for Father Rhine is?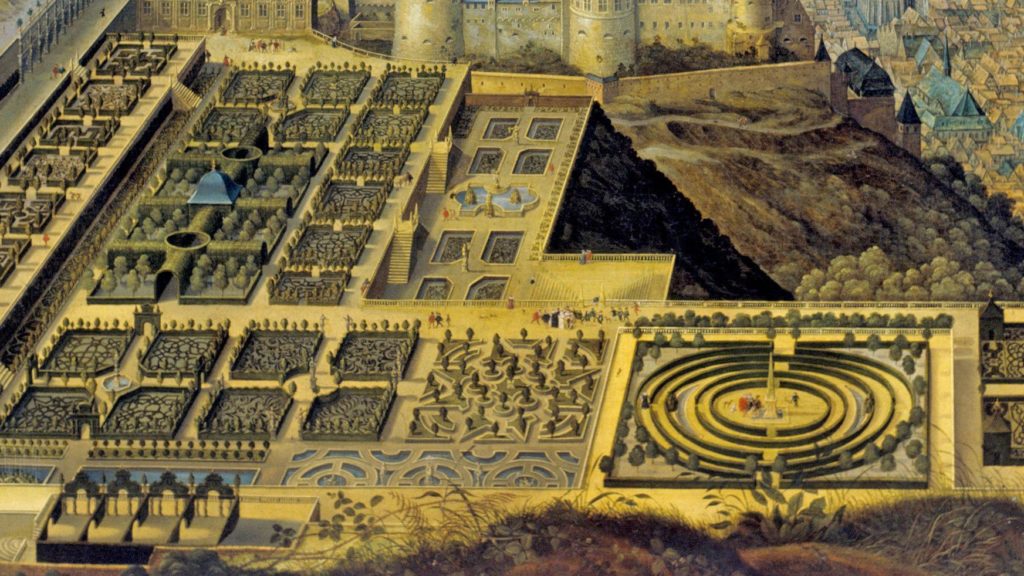 Please wait until your host gives you the permission to move to the next station